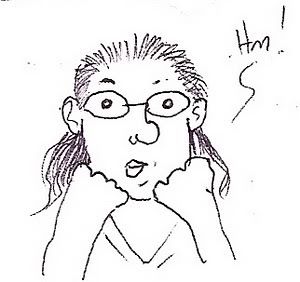 I have heard a lot of immigrants here in America whining how depressing this country is, whether it's online or offline. Before i even got here, i didn't hear such whines and complaints how sad and lonely to be in this wealthy country that most people called "MILK AND HONEY" country. When i was young, i remembered that i always hear a lot of people talking about this lovely country where i am at now. They always praise how lovely to be in this country, how wealthy the people here, how lucky to those who were able to get in here. In my innocent mind, what kind of place are they talking about? Maybe a paradise? A heaven kind of like? I had no idea then since i was just a little girl and wasn't aware of real life yet.

But now that i am here, i can somehow relate to what they are saying. Yes it is a very lovely place to live, even though that my husband and i are just ordinary kind of people here in America, yet we live with a decent kind of life. We can buy things that we want for ourselves and for our kids, we can eat the food that we like to eat, we can do whatever we want to do. Compared to my country, a lot of people are starving and don't have a decent life. Poverty is known in my beloved country, it's sad to say but that's the fact. A lot of people doesn't have a decent life, no job to support one's family, the labor is not enough for the financial needs, even to those singles, how much more to those who are married?

Some of my colleagues is been telling me how lucky i am that i am in this dream country. Yes i somewhat agree to them that i am lucky, i have my lovely family of my own here and i am a bit spoiled to my sweet loving husband. Hubby can provide our daily needs and can buy the things that we want. But, America can never ever replace Philippines in my heart. What do you expect? I pretty much live my whole life in there since birth! I can now fully understand what most immigrants are whining about. No matter how luxurious kind of life you have here, still you are going to look for your own homeland, you will still miss it and long for it.

Living here in America sure is quite different. From cultures, there's four seasons in a year, the food, the surroundings, the people, everything! But i have to deal with all these since i am now living here with my own family. I should say, yes America is a depressing country but then on the other hand, it's a land where you dream to live.